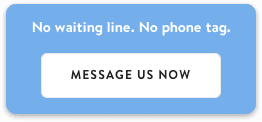 How does BOTOX work?
Botox, made from a purified derivative of the bacteria clostridium botulinum, is injected under the skin to erase lines around the eyes (crow's feet), on the forehead (frown lines) and those above the nose, between the eyebrows. While BOTOX is injected, it is not a "filler," like Juvederm® or Restylane®. Rather than plumbing up creases and facial lines, BOTOX temporarily paralyzes muscle movement so that patients are unable to make crow's feet and forehead frown lines. Repeated muscle contractions from frowning and squinting over the years cause frown lines and crow's feet. By preventing facial lines from being made, BOTOX not only temporarily erases these lines, but can also prevent them from getting worse
How long do the benefits of BOTOX last?
Results from BOTOX usually appear within 24 to 48 hours of injections and typically last up to four months. When treatment is stopped, facial lines gradually return to the way they looked before treatment.
Is BOTOX safe?
BOTOX is safe in the hands of an experienced dermatologist. In fact, BOTOX is one of the most extensively studied esthetic treatments provided by physicians ever. It has been reviewed in more than 400 medical journal articles, and has been used in this country since 2002.
What does the process entail?
BOTOX injections take only minutes to perform and there is no downtime. The needles used to administer BOTOX are ultra thin, so pain is generally not a concern. Often the injections are described as feeling like a pinch. However, individuals who are particularly sensitive or fear needles can opt to have a topical numbing cream applied 30 minutes prior to their treatment.
Will I look frozen?
When BOTOX is properly administered, patients do not lose their ability to show expression. Visible ripples, shiny foreheads or a totally frozen appearance, occur when BOTOX has been poorly administered. This is a technique-sensitive treatment that should only be performed by an experienced dermatologist.
*Individual results may vary
Want immediate results? Nothing compares with the dramatic improvements from Botox injections, the most popular cosmetic medical procedure. Botox helps smooth out lines from frowning or squinting, and relaxes muscles in order to beautify or accentuate facial features.
More than one million people have been treated with the FDA-approved BOTOX® Cosmetic.
A single 10-minute treatment, consisting of a few tiny injections, creates within days a noticeable improvement in those persistent lines between the brows. The results can last up to four months, though the time can vary.
At Manhattan Dermatology, board-certified physicians administer all Botox® treatments.
We would be delighted to discuss your procedure with you in great detail. You'll be amazed to see what Botox can do to rejuvenate your appearance!
How is BOTOX® administered?
BOTOX® is injected into the muscles being treated with a very fine needle.
Does the treatment hurt?
Patients have reported slight temporary discomfort from the procedure in the area of injection. The treatment is very quick and involves a minor sting for only a few seconds.
When does BOTOX® start to work?
The results of Botox treatment will start to appear within 24 to 48 hours. The maximal effect occurs within 2 to 7 days. Gradually, over 3 to 5 months, the muscles will regain their ability to contract.
How long does the effect last?
The benefits of Botox® usually last for up to 4 months, but results vary. The treatment can be repeated every 3-6 months according to the results you wish to achieve.