*Individual Results May Vary
What is cosmetic dermatology?
Cosmetic dermatology refers to procedures that are used to enhance and rejuvenate the appearance of a patient's skin as well as erase flaws, including wrinkles, scars, and discoloration.
What types of cosmetic laser treatments does MDCS offer?
MDCS has invested in an assortment of lasers, each proficient at improving a specific issue. Among the flaws that lasers can correct are:
What types of flaws skin flaws are fillers used for?
Our arsenal of fillers include: the full line of Juvederm® products, Radiesse®, Restylane®, and Voluma®. The skilled physicians at MDCS inject these substances under the skin to fill out fine lines, up wrinkles, creases, and facial folds. Depending on the specific filler used and the individual patient, results can last from several months, up to two years.
What other rejuvenation options does MDCS offer?
The practice offers a full array of the latest skin rejuvenation treatments. Among the most popular are:
Botox

®

and Dysport

®

. Both substances are

made of a protein derived from the bacterium Clostridium botulinum and are injected into under the skin to smooth out crows feet, forehead frown lines, and lines above the nose. They work by temporarily freezing muscles that make the lines.
Facial Peels. We offer the

Mini Melasma Skin Rejuvenating Peel to treat excess pigmentation. The program entails a series of peels that are designed to improve the texture and even out the color of your skin. The peel is applied by the doctor in the office and erased two hours later by the patient at home. The patient is given a seven-day regime to follow at home. This two-part process is completed every three weeks, for three cycles.



Kybella™. This is the only injectable approved by the Federal Food and Drug Administration (FDA) to treat fat cells and provide a contoured appearance under the chin, reducing the look of a "double chin". Once these fat cells are treated, they are gone for good.
Microdermabrasion. In this procedure

microcrystals are sprayed to the face and vacuumed back, removing the outer layer of dry, dead cells to produce more youthful-looking skin.

A series of treatments are required for optimum results.
Micro-needling.

This minimally invasive treatment involves poking microscopic holes into the skin's surface to stimulate collagen and tighten loose skin, improve skin texture and reduce

hyperpigmentation

and

fine lines, especially those around the lip.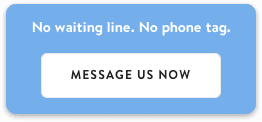 *Individual Results May Vary