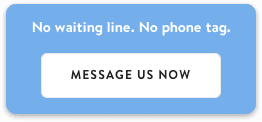 What are dermal fillers?
Dermal fillers, or injectables, are natural or synthetic substances that are injected into the skin to plump up wrinkles, facial creases, and folds. They can also be used to fade scars. Several filler options are available today, each with specific advantages for treating specific flaws and areas of the face. At MDCS our doctors are highly experienced in determining which filler will achieve the most naturally attractive results for each patient's goal. Fillers last from four months to two years, depending on the type of product used and the individual patient's chemistry and lifestyle.
Daryn Mayer, journalist and founder of you fortified™ visits with Dr. Snehal Amin, co-founder and surgical director of MDCS, to learn how to inject a little youth back into our appearance!
What are Hyaluronic Acid Fillers?
Hyaluronic fillers, the most commonly used fillers today, are substances made of hyaluronic acid, which is naturally produced by the body, serving as both a filler in the skin and a cushion for joints. However, like collagen, as we age the production of hyaluronic acid decreases. Hyaluronic acid fillers temporarily restore volume when injected into wrinkles, creases, and folds in the face. It does so by binding with water molecules underneath the skin. At MDCS our physicians use the full line of hyaluronic acid fillers from Juvederm®. Among these is Juvederm Voluma XC, the only filler approved by the FDA to add instant volume and raise the cheek area of the face, creating a more youthful appearance. The procedure is sometimes referred to as "a liquid facelift." Results can last up to two years. Other Juvederm products are used to smooth out wrinkles, creases, and folds, especially around the nose and mouth.
What are Synthetic Fillers?
Synthetic fillers are made of substances not naturally produced by the body, but are biocompatible and may also stimulate the body's own production of collagen. Doctors at MDCS use both Sculptra® and Radiesse® synthetic fillers. In addition to reducing the appearance of facial wrinkles and folds, Radiesse is the only filler that has been FDA approved to add volume to the back of the hands and cover protruding veins. Sculptra benefits can last two years or more, while results of Radiesse typically last about a year.
*Individual results may vary