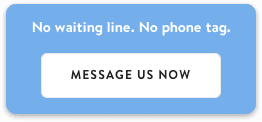 What is fractional laser skin resurfacing?
Fraxel laser skin resurfacing is a non-invasive breakthrough treatment in which microscopic laser columns are directed at skin flaws, causing minute perforations in the treatment area, while leaving healthy surrounding tissue intact. The perforations trigger the patient's natural collagen rebuilding process. This new collagen rejuvenates the skin - from erasing fine lines to reducing age spots – resulting in an overall more youthful appearance. Improvements continue over time as new collagen continues to rebuild.  
What flaws can Fraxel correct?
Fraxel treatment can correct a number of common skin issues, including:
Fine lines and wrinkles, such as crow's feet and brow lines
Surface scarring, including acne scars
Pigmentation issues, such as age spots
Sun damage
Actinic Keratosis (AK), a common pre-cancerous skin condition
The appearance of large pores can be reduced
What does treatment entail?
Fraxel treatments typically last between 15 and 45 minutes. Performed in a doctor's office, the procedure is not painful and does not require anesthesia. Another benefit to this procedure is that the downtime is minimal. Patients typically are a little pink and puffy for about four to five days following the procedure but are able to resume normal daily activities within 24 hours. Many say the sensation following treatment feels like a moderate sunburn. More than 800,000 patients worldwide have benefited from Fraxel laser resurfacing treatments.
Does MDCS offer other types of laser resurfacing?
Yes. In addition to Fraxel laser resurfacing, which delivers gentle energy deep into the skin to stimulate collagen production, we offer ablative fractional skin resurfacing to treat more severe skin flaws. Also called fractionated or pixilated carbon dioxide laser resurfacing, this procedure delivers a more intense beam of light which vaporizes the surface layer of the skin. It is generally performed with anesthesia or sedation and entails a two to four-week recovery time.
 *Individual Results May Vary
---
MDCS is proud to offer patients FDA approved Fractional CO2 Laser skin resurfacing.
What is Fractional Skin Resurfacing?
Explained in the simplest terms, Fraxel laser skin resurfacing tricks your skin into creating new skin to replace the damaged, or targeted areas, resulting in natural skin rejuvenation that takes years off your appearance.
Fraxel skin resurfacing is a safe, non-invasive laser skin treatment that reduces years from your appearance without the risks, side effects or prolonged downtime of other procedures.
WHAT DOES FRAXEL TREAT?
Fraxel is FDA approved to treat many skin ailments, including:
Acne Scars
Scars: surgical, post-operative, accidental, etc.
Stretch-marks
Large Pores
Wrinkles
Age-spots or sun-spots
Melasma/ Pregnancy Mask
Discoloration and uneven pigmentation
Fine lines around the eyes ("Periorbital Wrinkles")
Irregular skin texture
Actinic Keratoses (precancerous lesions)
Whether you have mild, moderate, or severe skin damage, or you just want prevention and maintenance, there's a Fraxel laser resurfacing treatment that can be done for you. Smoother, fresher, healthier skin with improved tone, texture and pore size, along with the softening of wrinkles and lines will be your final result.
How does it work?
It works by delivery of optimal thermal energy to the epidermis and upper dermis with a pattern of laser light causing minute perforations in the epidermis while leaving the surrounding skin intact. The result is quick healing and minimal patient discomfort as the patient's own collagen works synergistically with the procedure to rebuild collagen which effectively tightens loose skin and large pores, giving a more youthful appearance within weeks and continued improvement over time as collagen continues rebuilding.
What are the benefits of Fraxel treatment?
Smoother, fresher looking skin
Improved tone and texture
Reduced wrinkles around the eyes
Improved appearance of acne scars and surgical scars