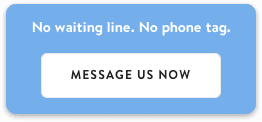 What is Kybella?
Just approved by the FDA in the spring of 2015, Kybella is the only injectable treatment on the market that targets fat cells under the chin, effectively eliminating the appearance of a "double-chin" and improving an individual's profile, while leaving other surrounding cells intact. Kybella is a major breakthrough. Previously, the only options for dealing with this common problem area was invasive liposuction, surgery or a wardrobe full of turtlenecks and neck scarves.
How does Kybella work?
Kybella is made of a synthetic form of deoxycholic acid, a naturally occurring molecule in the body. As many as 50 tiny injections of Kybella are injected underneath the chin, instantly treating fat cells. Over time these dead cells are naturally flushed out of the body. The result is a striking reduction if that dreaded fullness under chin. Each patient receives a tailored number of injections and treatments, determined by his or her desired goals. Treatments are scheduled at least a month apart. Some patients see results after just one or two treatments. For most 4-6 treatments provide optimum results.
What does the process entail?
The injection process itself takes only about 15 to 20 minutes. There may be some slight pain. Afterwards, there's likely to be some temporary swelling, bruising, or numbness in the treated area. Downtime is minimal and for most patients over-the-counter pain medication is sufficient in controlling any post-procedure discomfort.
How long will results last?
When fat cells are treated, they never reproduce. So once a patient reaches his or her desired look, no additional treatment is ever necessary. If patients gain weight after undergoing Kybella treatment, it will not accumulate under the chin. Though Kybella has only been on the market for less than a year, it is already extremely popular and receiving high satisfaction marks from patients.
*Individual Results May Vary
---
Our office is proud to offer Kybella™, a new FDA approved injectable treatment for submental fullness (double chin) to significantly improve chin contouring without the invasiveness and downtime of surgery.
WHAT IS KYBELLA™?
Kybella™ is the first and only FDA-approved injectable which causes the destruction of fat cells, to contour and improve the appearance of submental region (under the chin), sometimes referred to as "double chin". Once destroyed, those cells cannot store or accumulate fat, meaning once you get the result you want, additional treatment is not needed.
HOW DOES KYBELLA™ WORK?
Kybella™ is a synthetic formulation of deoxycholic acid, a substance found naturally in the body which breaks down and absorbs dietary fat. kybella™ has been under development for over 9 years. There are over 20 clinical studies involving more than 2,600 patients with this product. When injected as directed in the submental area, kybella™ causes the fat to permanently dissolve, resulting in a more contoured and defined jaw line.
AM I A CANDIDATE FOR KYBELLA™?
Your doctor will evaluate you for submental fullness and discuss the treatment with you, including what you can expect from the treatment and how many sessions you will need. Most people will need from 2-4 treatments. Once the treatments are completed they are lasting and will not need to be repeated, even if you gain weight. Submental fullness can impact a broad range of adults, including both women and men, and can be caused by aging, genetics and weight gain. This fat is often resistant to diet and exercise alone. kybella™ may not be appropriate for everyone. Patients with prominent platysmal bands, excessive skin laxity (loose skin and sun damage) that warrants cosmetic surgery may not achieve ideal results. Schedule a consultation to determine if you are a candidate for kybella™.
HOW LONG DOES KYBELLA™ LAST? WHAT HAPPENS IF I GAIN WEIGHT AFTER THE TREATMENT?
The FDA clinical studies indicate that kybella™ results are permanent a long as there are no significant lifestyle changes, though more than one treatment may be required to obtain optimum results. Patients from the clinical studies who experienced weight gain after receiving kybella™ treatment did not see the return of their submental fullness.
WHAT SHOULD I KNOW BEFORE MY TREATMENT?
Avoid NSaids (Motrin, Aleve, Naproxen), Aspirin, Green Tea, Fish Oil and Vitamin E supplements two weeks prior to your appointment. kybella™ treatment cannot be performed if there is an infection (acne breakout, rosacea flare, lymph node swelling) in the treatment area. If your cardiologist has prescribed asprin or fish oil for you, speak with them before discontinuing.
WHAT SHOULD I EXPECT DURING AND AFTER MY TREATMENT?
Topical numbing and/or anesthetic injection may be used prior the treatment for your comfort. Bruising and swelling may occur after treatment. Bruises can be covered with makeup and last for a few days. Swelling may be significant for 2-5 days after the treatment and can last for up to 1-2 weeks. A stinging/burning sensation or moderate discomfort may also be expected. The fat dissolves within 10-15 minutes after the treatment. However, the initial swelling can take 1-2 weeks to subside, so the final results will appear within 4-6 weeks.
HOW MANY TREATMENTS DO I NEED?
The total number of treatments needed can vary based on individual patient needs and a myriad of factors. Most patients will require 2-4 treatments for optimum results. Additional treatment are scheduled at 6-8 week intervals. Final results are expected to be seen 4-6 weeks after your final treatment.