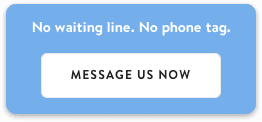 What is Kybella?
Just approved by the FDA in the spring of 2015, Kybella is the only injectable treatment on the market that targets fat cells under the chin, effectively eliminating the appearance of a "double-chin" and improving an individual's profile, while leaving other surrounding cells intact. Kybella is a major breakthrough. Previously, the only options for dealing with this common problem area was invasive liposuction, surgery or a wardrobe full of turtlenecks and neck scarves.
How does Kybella work?
Kybella is made of a synthetic form of deoxycholic acid, a naturally occurring molecule in the body. As many as 50 tiny injections of Kybella are injected underneath the chin, instantly treating fat cells. Over time these dead cells are naturally flushed out of the body. The result is a striking reduction if that dreaded fullness under chin. Each patient receives a tailored number of injections and treatments, determined by his or her desired goals. Treatments are scheduled at least a month apart. Some patients see results after just one or two treatments. For most 4-6 treatments provide optimum results.
What does the process entail?
The injection process itself takes only about 15 to 20 minutes. There may be some slight pain. Afterwards, there's likely to be some temporary swelling, bruising, or numbness in the treated area. Downtime is minimal and for most patients over-the-counter pain medication is sufficient in controlling any post-procedure discomfort.
How long will results lasts?
When fat cells are treated, they never reproduce. So once a patient reaches his or her desired look, no additional treatment is ever necessary. If patients gain weight after undergoing Kybella treatment, it will not accumulate under the chin. Though Kybella has only been on the market for less than a year, it is already extremely popular and receiving high satisfaction marks from patients.
*Individual Results May Vary