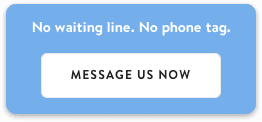 What are laser treatments for the skin?
A number of different types of lasers can be used to correct skin flaws and/or provide overall resurfacing and rejuvenation. Also called laser resurfacing, these in-office treatments utilize either light beams, carbon dioxide or electrical pulses directed at specific skin flaws to vaporize damage, and stimulate the production of new collagen which produces a more youthful and rejuvenated appearance over time.
What kinds of skin flaws or damage can be corrected with laser treatments?
MDCS has invested in several state-of-the-art lasers that enable our doctors to correct a wide-range of skin issues. These include:
Facial wrinkles and fine lines
Scars, acne pock marks, and stretch marks
Sun damage and other pigmentation issues
Broken capillaries and blood vessels
What are some of the most popular types of laser treatments performed at MDCS?
Among the lasers frequently used in our practice are:
ActiveFX. This CO2 laser treats only the skin's outer most layer, causing it to peel off and regenerate a new, younger looking layer.This procedure improves fine lines around the eyes and lips and corrects pigmentation issues in a single session, though some patients opt for follow up sessions for more dramatic results. ActiveFX requires minimal down time of about three to four days.
DeepFX.This CO2 laser penetrates into a lower level of skin than the ActiveFX in order to repair deeper lines, wrinkles or scars.Improvements from the DeepFX continue for about two years following treatment, with the on-going production of new collagen and elastin. Recovery is usually about 7 to 10 days.
Total FX. This treatment combines the Active FX and Deep FX systems for a totally rejuvenated appearance that can last for years. Skin is resurfaced with noticeable improvements in skin tone and texture. In addition, age spots, sun damage, wrinkles scars and uneven pigmentation are significantly corrected or erased, while new collagen production plumps the skin.
*Individual Results May Vary