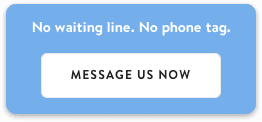 What is Mohs surgery?
Mohs surgery is a highly-precise micrographic procedure that offers the most effective, yet most conservative, removal of skin cancer. The surgery entails removing one thin tissue of skin at a time. After each layer is removed, it is examined under a microscope in a laboratory to determine if any cancer cells are present. Layers of skin are meticulously removed and examined in this fashion, one at a time, until the final layer expunged is free of cancer, which is referred to as "clear margins." This highly detailed process enables the doctor to isolate all cancer while preserving the greatest amount of healthy surrounding tissue as possible. Mohs surgery was developed by Dr. Frederick Mohs back in the 1930s and has been substantially refined in subsequent decades.
What happens after the procedure?
Once the patient's skin has been eradicated of all cancer cells, the doctor will assess the best way to repair the excised area. This will depend on the size and depth of the area of skin removed. The options include letting the wound heal naturally on its own, closing it with a skin flap, or suturing it by creating a skin graft using skin from another part of the body, such as behind the ear. Since Mohs surgery is performed under local anesthesia in an outpatient setting, recovery usually entails no more than merely taking it easy immediately following the procedure and caring for the wound.
What types of skin cancer can Mohs surgery treat?
Mohs surgery has a success rate of up to 98%, higher than all other skin cancer treatments. It is used to treat both basal cell carcinoma and squamous cancers, which are the two most common forms of skin cancer. Recently, the surgery has been used to treat certain melanomas, as well.
*Individual Results May Vary