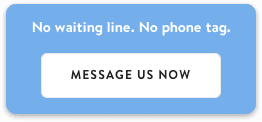 What is platelet-rich plasma therapy?
Platelet-rich plasma, or PRP, is a processed substance made from your own blood which can stimulate collagen growth and facial rejuvenation. It's a minimally invasive in-office procedure that involves extracting a small amount of your blood which is then processed in a centrifuge, a machine that spins it at a very high speed. The machine turns your extracted blood into a healing substance rich with growth proteins and platelets. and you are injected with the PRP.
PRP injections can be used to treat a variety of conditions besides facial rejuvenation, including:
This procedure, in conjunction with other therapies, can help you with achieving a healthier, younger looking face.
How is PRP used for facial rejuvenation?
Medical Dermatology & Cosmetic Surgery Centers typically use PRP in conjunction with a therapy called micro-needling to help you achieve optimal facial rejuvenation results. The combination of therapies is sometimes referred to as the Vampire Facelift.
Micro-needling is a minimally invasive skin procedure that involves the use of a device containing small, fine needles. It is also sometimes called collagen induction therapy or skin needling. MDCS uses the device to create microscopic skin injuries that stimulate collagen growth and give you smoother, healthier looking skin.
It can help your skin with:
Texture

Firmness

Scar reduction

Pore size

Treating stretch marks
For the best facial rejuvenation results, Medical Dermatology & Cosmetic Surgery Centers provide you with PRP therapy directly before and after a short micro-needling session.
What kind of results can I expect?
Results of PRP therapy for facial rejuvenation can vary depending on a variety of factors, including your age or skin type. To achieve optimal results, the providers at MDCS may recommend multiple treatment sessions, entailing PRP therapy and micro-needling, in addition to follow-up appointments to monitor your results.
Medical Dermatology & Cosmetic Surgery Centers has helped many of his patients achieve remarkable improvement in the realm of facial rejuvenation, helping countless individuals get the younger looking faces they desire.
If you'd like to learn more about whether or not this facial rejuvenation method may be right for you, call or schedule an appointment online to get started with an initial consultation.
 *Individual Results May Vary