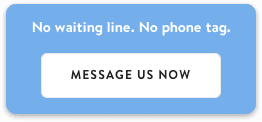 What is platelet-rich plasma therapy?
Platelet-rich plasma, or PRP, is a processed substance made out of your own blood which can stimulate collagen growth and facial rejuvenation. It's a minimally invasive in-office procedure that involves extracting a small amount of your blood which is then processed in a centrifuge, a machine that spins it at a very high speed. The machine turns your extracted blood into a healing substance rich with growth proteins and platelets. The providers at one of our MDCS Dermatology: Medical Dermatology and Cosmetic Surgery Centers then inject you with the PRP.
Many people use PRP therapy to treat hair loss, but it can also be used to treat a variety of conditions, including:
To treat hair loss, MDCS normally provides PRP therapy combined with other therapies to help you achieve the best possible results.
How does PRP therapy help with hair restoration?
If you're experiencing hair loss, PRP therapy could be a treatment option for you. MDCS Dermatology: Medical Dermatology and Cosmetic Surgery Centers routinely help patients with hair restoration by providing PRP injections that target hair follicles. The growth proteins in PRP injections penetrate hair follicles that have stopped growing hair and stimulate new growth, helping restore your hair.
For optimal hair restoration results, MDCS typically provides PRP injections in conjunction with micro-needling therapy, which involves making small, controlled skin injuries that penetrate your hair follicles and help further stimulate hair growth. This combination of therapies can be used to treat hair loss for men and women.
What kind of results can I expect?
Individual hair restoration results following PRP therapy vary. This can depend on specific variables like your skin type. In most cases, MDCS recommends multiple treatment sessions and regular follow up visits to monitor your results to ensure optimal hair restoration. MDCS Dermatology: Medical Dermatology and Cosmetic Surgery Centers have helped many patients enjoy noticeable benefits of PRP therapy for hair restoration.
To learn more about how PRP therapy, in conjunction with micro-needling, can help restore hair loss, call or schedule an appointment online.
*Individual Results May Vary