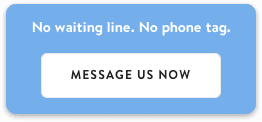 What is rosacea?
Rosacea is a common, chronic skin condition that causes redness and bumps (sometimes filled with puss) on the cheeks, forehead, nose, chin, neck and chest. Symptoms may also include swelling, a burning and/or itching sensation of the eyes, and small red lines exposed from under the skin that are caused by enlarged blood vessels. Some 14 million people in the United States suffer from rosacea. Anyone can develop rosacea, but the condition most commonly affects fair-skinned women between the ages of 30 and 60. It is frequently mistaken for eczema or a skin allergy. Early medical treatment is key to alleviating symptoms, which otherwise are likely to worsen. Over the counter products are typically ineffective, and may even aggravate the condition.
What causes rosacea?
The cause of rosacea remains unknown, although a number of factors are believed to trigger and/or exacerbate the condition. These include:
Heat
Heavy exercise
Sun exposure
Caffeine
Wind
Extreme cold temperatures
Hot or spicy foods and beverages
Alcohol consumption
Menopause
Emotional stress
What treatments for rosacea does MDCS offer?
In addition to topical and oral medications, our physicians provide long-term control of the signs and symptoms of rosacea with a variety of leading-edge technologies. Among these are:
Photo Dynamic Therapy. This procedure combines a topical photosensitizing drug with special lights that effectively reduce redness and inflammation caused by rosacea. The treatment is not painful. Patients often describe the sensation as feeling like a rubber band snapping on the skin.
Lumenis One. This state-of-the-art technology uses specific wavelengths of controlled intense pulsed light to eliminate inflammation, redness, and pimples caused by rosacea.
V Beam Laser. The V Beam is a pulsed dye laser that delivers light pulses and a dye to generate different color beams that eradicate dilated blood vessels. Multiple treatments may be required for best results.
*Individual Results May Vary