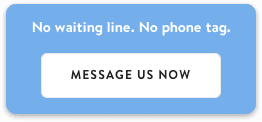 What is sclerotherapy?
Sclerotherapy is the most common treatment for eradicating spider veins and varicose veins. This highly-effective procedure has been around since the 1920s. Performed without anesthesia in a doctor's office, it consists of injecting a liquid chemical into the abnormal vein. This causes the vein to swell and collapse, and the flow of blood to be rerouted to other veins. The treated vein fades within a few weeks. Along with improving the appearance of varicose and spider veins, sclerotherapy also alleviates symptoms associated with these conditions, such as swelling and burning.
What does a sclerotherapy session entail?
A sclerotherapy session lasts between 15 minutes to an hour, depending on the number of veins that require treatment. The doctor first cleans the treatment area, then inserts the solution into the vein with an ultra fine needle. Though a number of injections may be required, the needles used are ultra fine and pain is minimal. Some patients experience minor stinging or cramps when the needle is inserted. Once the needle is withdrawn, he or she will apply compression and massage the treated area.
What can I expect after sclerotherapy?
Patients can resume normal activities immediately. Compression stockings and/or bandages are worn for three weeks following the procedure to aid healing and decrease swelling. In addition, sun exposure should be avoided. Veins may need repeated treatment, which is usually performed at four to six weeks after the initial procedure.
What risks are involved in sclerotherapy?
Complications are rare, especially when the procedure is performed by an experienced dermatologist. However, those that occasionally occur include:
Raised red areas
Bruising
Darkened skin in the form of lines or spots
Small skin sores
Multiple tiny red blood vessels
Severe complications are even more unusual, but can include blood clots, an allergic reaction to treatment solutions, inflammation, headaches, nausea, visual disturbances, and coughing.
*Individual Results May Vary