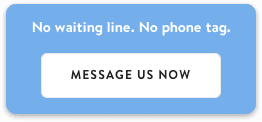 What is the BTL Exilis Ultra skin tightening method?
Our practice has achieved great results with this innovative technology that uniquely combines radio frequency wave energy and ultrasound frequency to shrink fat cells. In doing so, the Exilis system, approved by the FDA in 2011, offers numerous benefits. It can tighten saggy skin, spot reduce fat from tough to lose spots, such as the stomach (muffin top) and flanks (love handles), as well as, reduce the appearance of wrinkles and cellulite.
What does the procedure entail?
The doctor directs a hand-held wand across the targeted treatment areas. The wand emits radio and ultrasound frequencies that penetrate into the skin to break down and shrink fat cells, along with stimulating production of collagen and elastin fibers. This technology can be used on the face and body to tighten loose skin, contour stubborn fat deposits and minimize wrinkles and cellulite. A single session typically lasts 15 to 20 minutes and there is no downtime. Patients can immediately go about their daily activities following the treatment. To achieve the best results for tightening loose skin, between 2 and 4 treatments are recommended, scheduled a week apart. For body contouring 4 to 6 treatments are generally recommended, scheduled 7 to 10 days apart.
What type of results can I expect?
While everyone is different, many patients see significant results after their second treatment. Benefits, however, continue over time. Improvement is frequently seen up to six months. To achieve and maintain the best results possible, patients should eat a healthy diet and drink plenty of water between their treatments. A study published in a 2014 issue of the Journal of Drugs in Dermatology reported that the Exilis system delivered a 35% reduction in skin laxity, a 42% improvement in fine lines and wrinkles, and a 33% reduction in photo damage.
Is treatment painful?
Not at all. The procedure is totally non-invasive and requires no anesthesia. In fact, many patients liken the sensation they experience to that of having a relaxing hot stone massage.
*Individual Results May Vary