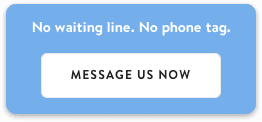 What is the Spectra laser?
The Spectra laser by Lutronic Aesthetic is one of the leading beauty tools in the industry. The laser is equipped with the world's #1 Q-switched Nd:YAG, which produces two wavelengths of energy that have the ability to treat both the surface and deep layers of your skin. That means the Spectra laser can treat a number of skin concerns safely and effectively.
What skin conditions can the Spectra laser treat?
The skin care experts at MDCS Dermatology: Medical Dermatology and Cosmetic Surgery in New York use the Spectra laser to treat many common skin concerns and perform skin resurfacing. The advanced laser is effective at treating:
Melasma

Nevi, also known as a mole

Pigmented lesions

Vascular lesions

Telangiectasias, also referred to as spider veins

Wrinkles

Acne scars
The Spectra laser can also remove tattoos, and MDCS is most excited about using the Spectra laser to help you get rid of your unwanted tattoo. The advanced laser tool is one of the most effective at removing multicolor tattoos.
What is the Hollywood Laser Peel?
The Hollywood Laser Peel, also known as the Spectra Peel, is a skin rejuvenating treatment that helps lessen the appearance of sun damage and aging. The treatment is gentle and safe for all skin types, requires no downtime, and can quickly and effectively freshen your look.
The dual wavelength technology in the Spectra laser is responsible for the dramatic effect of the Hollywood Laser Peel. During your session, the lower wavelength energy works on the surface of your skin to remove pigmentation, while the higher wavelength energy heats the deep layers of your skin, causing the cells to contract and tighten. The heat energy also stimulates the production of collagen, which is the protein that gives your skin its youthful strength and elasticity.
Most patients don't feel any discomfort during treatment. But if you're sensitive to pain, be sure to let your specialist at MDCS know so adjustments can be made to minimize your discomfort.
After your Hollywood Laser Peel you can expect:
The Hollywood Laser Peel is so gentle that you can repeat your treatment over and over again.
For tattoo removal or a freshened look, the specialists at MDCS Dermatology: Medical Dermatology and Cosmetic Surgery in New York are excited to offer the advanced Spectra laser
by Lutronic Aesthetic. Call the Upper East Side office today or book your session online.