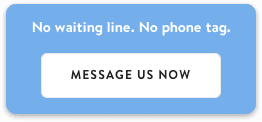 What are stretch marks?
Stretch marks vary considerably in appearance, depending on their age, cause, location on the body and an individual's skin type. They can appear as indented lines or streaks in the skin that are pink, black, red, blue or purple in color and cover a large or small area of the body. Stretch marks most often occur on the stomach, breasts, hips, thighs and buttocks. They are the result of skin that has rapidly stretched as the result of rapid weight gain, often during pregnancy. Genetics, the amount of skin stretched, and a person's level of cortisone ( a hormone associated with stress) contribute to the severity of stretch marks. Stretch marks are harmless and tend to fade over time. However, individuals who dislike the remaining appearance of their stretch marks can seek medical treatment to reduce them.
What treatments can erase stretch marks?
Over-the-counter creams generally don't work. However, dermatologists offer several options that can provide significant improvement. These clinical treatments include:
Retinoid cream. Available by prescription only, retinoid creams, such as Retin-A, Renova, and Avita, may improve the appearance of stretch marks that are under a few months old.
V-beam laser treatment. We've had great success with this safe, non-invasive treatment that uses long pulses of intensive beams of light to gently remove damaged skin cells without affecting surrounding healthy tissue.
Microdermabrasion. This treatment involves a hand-held device that sprays crystals onto a patient's skin. The crystal gently reduces a fine top layer of skin, promoting growth of new skin.
Can stretch marks be prevented?
The only way to reduce the possibility of stretch marks is to maintain a healthy weight. Developing some stretch marks may be inevitable as a result of pregnancy. However, women should work with their doctors to eat well and exercise during this period to gain the appropriate amount of weight. Doing so may not only reduce the occurrence of stretch marks but also can be healthier for both mother and baby.
*Individual Results May Vary